Start Here! Sanford Lab Homestake Visitor Center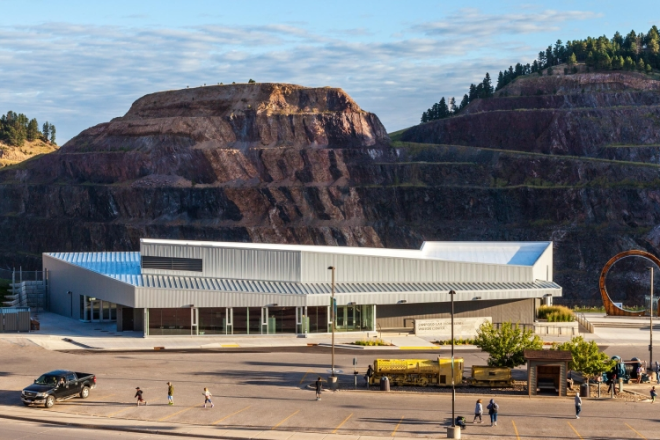 The Visitor Center is the best place to start your Neutrino Day experience. From the Visitor Center, trolleys take visitors to Hoistroom Tours and school busses shuttle guests to other locations throughout the day.
Tickets for the Yates Hoistroom tour are available at the Visitor Center. Tours are free, but there is limited availability. 
Chat with scientists underground through our livestream presentations in the Visitor Center classroom. Learn about the history and legacy of Lead through exhibits and view a model of the underground, Davis Ring and the Open Cut. On the observation deck, peer into the sun through a solar telescope.