Historic Homestake Opera House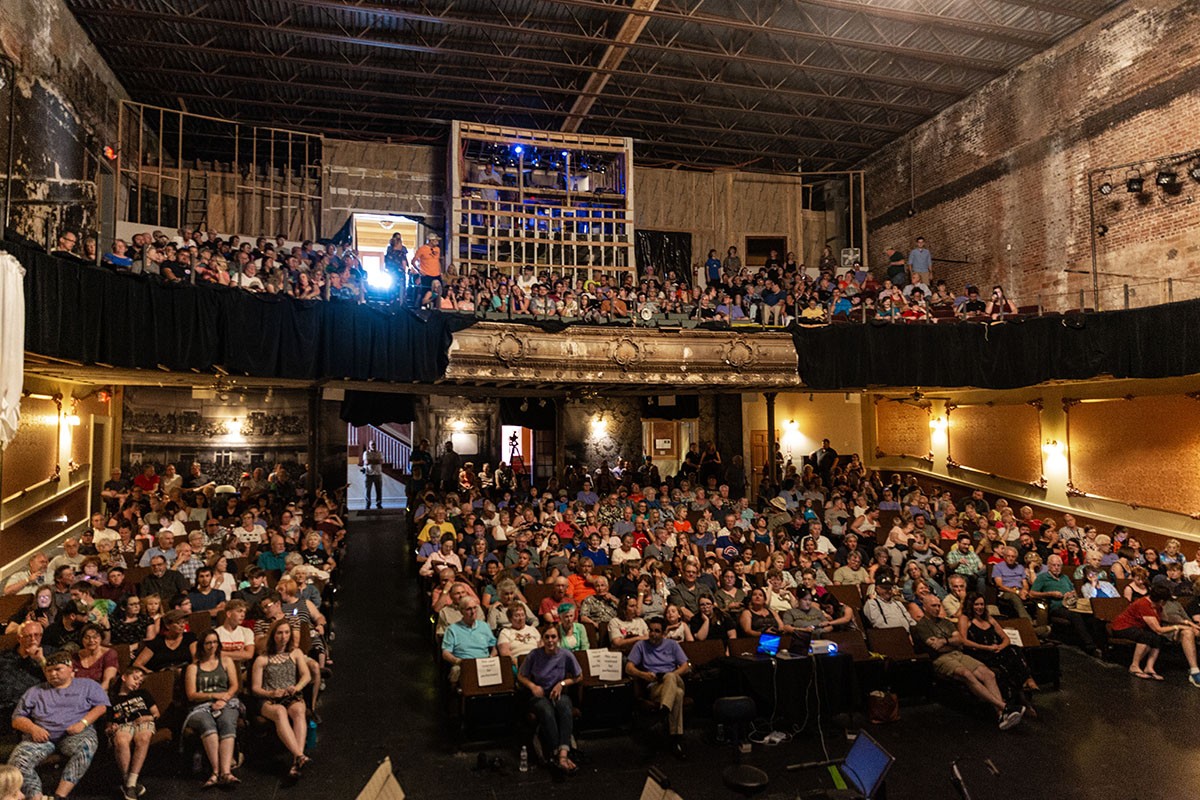 The Opera House will host three in-person science talks throughout the day.
Top tip: Most activities and demonstrations are ongoing throughout the day. But science talks and livestreams happen just once. View our schedule of events.
About the Speakers
Brian Malow
Brian Malow is Earth's Premier Science Comedian (self-proclaimed).  He has performed for NSF, AAAS, JPL, NIST, ACS, AGU – and many other acronyms. Brian has made science videos for Time Magazine's website and contributed to Neil deGrasse Tyson's radio show.  He gives workshops and presentations to train scientists to become better speakers. He's been featured on The Late Late Show with Craig Ferguson, co-hosted shows on The Weather Channel, and been profiled in Nature, the San Francisco Chronicle, the Washington Post, and the New York Times. Brian worked in science communications at the North Carolina Museum of Natural Sciences in Raleigh, and blogged for Scientific American. He is currently freelancing as a speaker, performer, consultant, writer, producer, and whatnot. Available for off-world appearances, if trans­portation is provided.
Sam Meijer
Sam Meijer is a staff scientist at Los Alamos National Laboratory and co-principal investigator of the tantalum experiment on the 4850 Level of SURF. In 2021, the Majorana Demonstrator's science run ended, and the detector was repurposed to search for the decay of nature's rarest isotope: tantalum-180m. Meijer will discuss what the collaboration knows, what they hope to find, and how it will impact physics. 
Chief Henry Red Cloud
Chief Henry Red Cloud from Red Cloud Renewable, a Native-led nonprofit on the Pine Ridge Reservation that focuses on finding energy-efficient solutions for the people who live there. Red Cloud will talk about sustainable energy education and opportunities, "all with the 7th generation in our hearts."